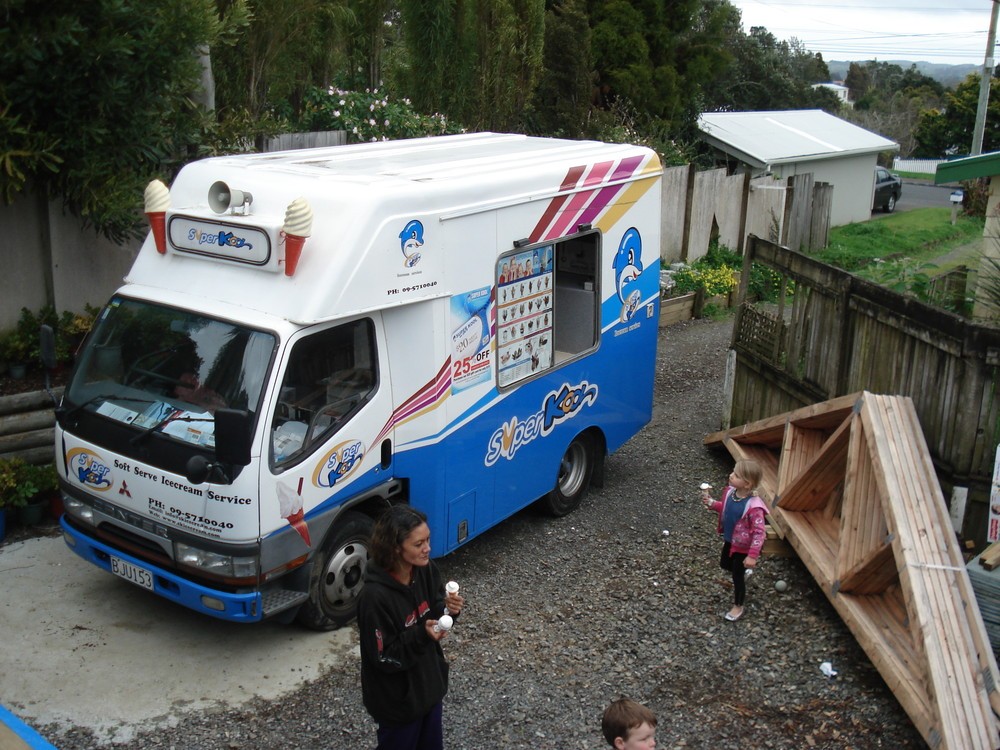 Super Kool.... Super Cool!
I booked a Super Kool icecream truck for my daughter's first birthday after seeing a deal on one of those daily sites. It wasn't so much for her, but the other (older) kids attending.
I corresponded with Super Kool by email to arrange the booking, and they were very prompt to reply, friendly and happy to book several months in advance.
On Saturday, the day of the party, I sent a rush email to Super Kool confirming my booking. I'd completely forgotten to do it earlier in the week and only remembered to do so an hour or so before the party started. I didn't need to worry, even though it'd booked it back in May, they were here at 2pm on the dot as arranged.
I knew there'd be some excitement from the kids, but they SCREAMED as the truck came up our drive, music playing, and even the adults converged on the deck outside.
The 'icecream man' was lovely, friendly and quick to dish out the icecreams to the impatient kids and adults! Before long everyone had their icecreams, the kids were happy, and the truck was backing out the drive leaving sugar-fueled chaos in its wake.
The icecream tasted really great and this was such a brilliant idea (even if I do say so myself!) to bring something memorable to the party.
The prices are reasonable, they have no booking fee for birthday parties, and so I'm tempted to make this a birthday tradition for my little girl every year.
I was so impressed with Super Kool I highly recommend them to anyone looking for something different and memorable for a party, wedding etc. Plus there's no dishes at the end!!