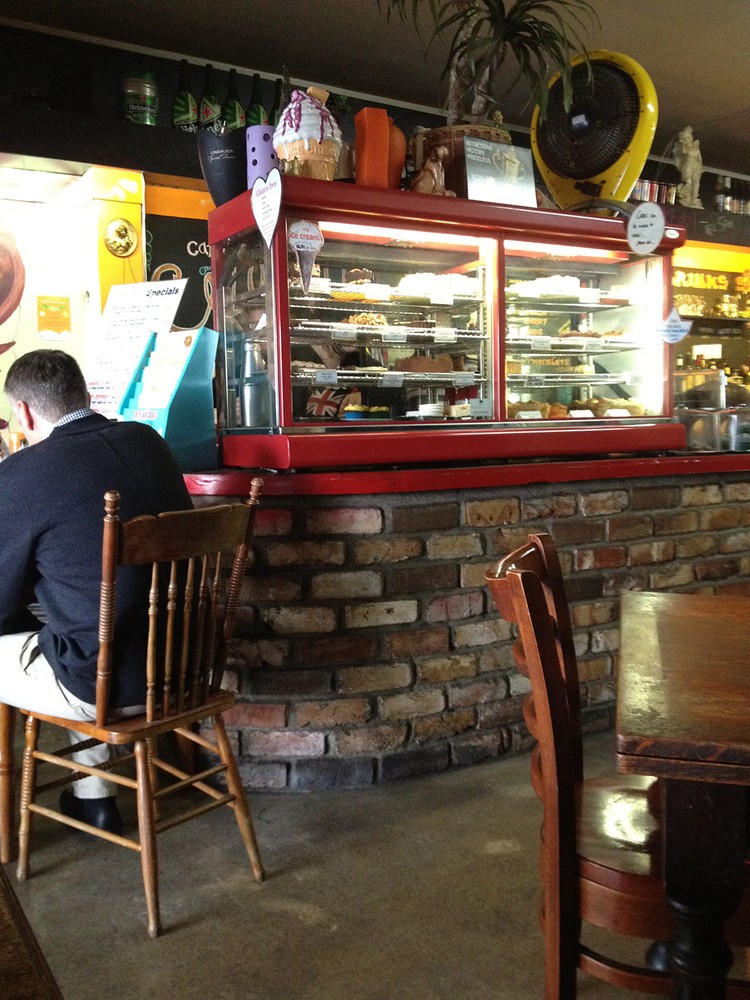 Cool vibe
I came here for lunch on Sunday, it seemed to be one of the few cafes with some seats available. I didn't know what to expect, but loved the alternative vibe of the place with the painted wall murals and wooden tables.
I ordered a beef burger as I hadn't yet had breakfast but the size was a bit much for me, quite yummy though! The coffees were great and the cabinet full of sweet treats was so tempting, I went back for a chocolate crackle, haven't had one of those since I was a kid! Love those things!
Overall very nice and mostly friendly staff. I imagine this would be a perfect spot for cakes and coffee in the evening, good to know they are open late!