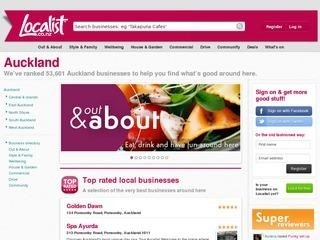 So happy I found this :)
I have the Localist directory in my lounge.  Me and my partner would flick through the pages looking for new restaurants to choose from when we wanted to try something different.  It is such a handy thing to have when you want to look for something fitting in your area!!
I have really enjoyed reviewing places on here and letting other people know about good restaurants or places i've been too.  I think it's a great tool for people knew to a city and also giving praise to good places that I would go to again!!
Well done :)