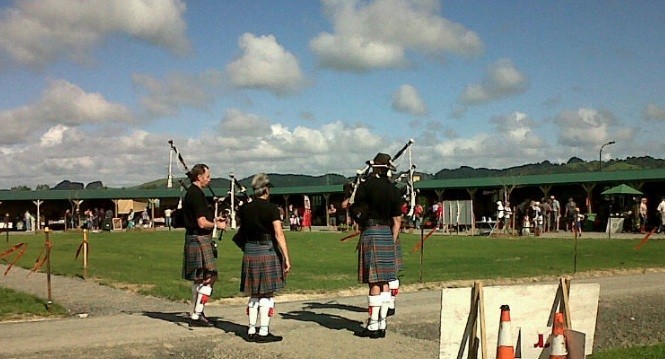 Love the new set up
This market really is going from strength to strength.  Great selection and atmosphere.  The only down side is that the pipers had been relegated to the outskirts for being too noisy.
If you wake early on a Sunday morning and need to keep your rug rats entertained, then set your compass bearing south to Clevedon.  Fresh produce, coffee and horse rides (or tractor rides if you are a little less equine inclined).
Don't forget to chat to the producers at their stalls,  that's what the experience is all about.  I had some smoked salmon from the market this evening.  Just beautiful.