A1 Sure Services
Your tree care, gardening and landscaping specialists, qualified in all aspects of residential, commercial and rural gardens.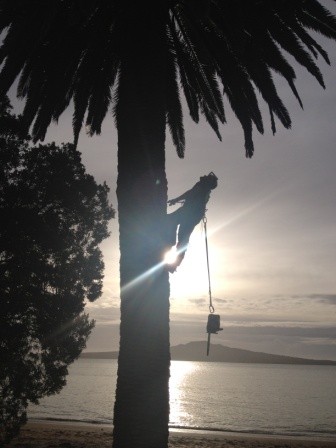 Ask us a question
We'll get in touch shortly
A little about us
A1 Sure Services is your one stop property maintenance shop specialising in all aspects of outdoor property maintenance. What seperates us from our competitors is our ability to "do it all". For some homeowners, dealing with a whole lot of contractors can be a bit daunting. If you contact us, you will only be dealing with a select few people qualified to advise you on all your outdoor needs. We specialise in all aspects of tree care and removal, landscaping design and build, garden and section tidys, clearances and regular maintenance, rubbish removal and all aspects of waterblasting.
---
Products & Specialities
Tree Care: Hedge Trimming, Tree Removals, View Clearance, Reductions, Shaping and Pruning, Chipping and Stumps.
Landscape Design and Build: Planting and Plant Design, New Lawn, Instant Lawn, Retaining Walls, Edging and Paving, Decking & Fencing
A1 SS , travelled to Snells  Beach and carefully trimmed a Pohutukawa. You can see the difference, it is neat and tidy, but you would not guess it had been touched at 5 metres away...

Read more

Must say we were very impressed (as were our neighbours) with result and shaping... regarding the pruning back of a very large pohutukawa. They now have our Garden Maintaince contract too.

I wasn't really sure what I wanted at first but Troy gave me some great options on removing and shaping trees and he really knew what he was talking about...

Read more

Had a tree removed as well as a general tidy up of the property...

Read more

Had a few quotes on shaping a line of trees but felt most comfortable with Troy as he knew what he was talking about!  The trees were in a really tricky place to get too but nothing was too hard ...

Read more

Troy & the team prune & removed trees from my property.  Everything was done on time & my property was left very clean & tidy.

Troy was very prompt with his quote and the crew did an awesome job removing a large tree.  The property looked fantastic afterwards and they did an awesome clean up job.  Highly recomment

Removed two large trees and trimmed several others. This was not an easy job - done very well. Place left clean and tidy. 

Excellent job, quote was in the mid range of the other quotes but felt very comfortable with Troy so went with this Company...

Read more
Contact us
P

(09) 446 1258

M

(021) 175 8660
Join us
Share what you love about us
 
Love
12